Your Property Management Team in Savannah, GA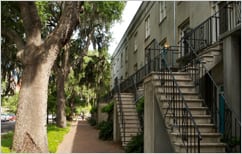 AT CARCO PROPERTIES, we make your investment work for you.
Carco Properties LLC provides the greater Savannah area with a focused yet flexible residential real estate and property management service, with both unfaltering attention to detail and the highest quality of service as our primary objectives. Capable of providing a variety of property management services and solutions, we are able to offer personalized property management plans tailored to meet your individual needs as a client, investor, homeowner, or tenant. Contact us today to learn more!
"We offer property management solutions tailored
to meet your individual needs as a client and investor."

Carco Properties LLC has a straightforward property management agreement that rules out all hidden fees and miscellaneous charges. It is quickly becoming standard practice throughout the entire industry.
As a homeowner, Carco Propertiies LLC can provide you with a way to receive the highest return on your biggest asset—your property. Our property management is also vital for investors who do not have the time or energy to oversee the many aspects of providing quality housing. Whether leasing is a temporary solution or a long term commitment, both owners and investors alike need the assurance that their property is professionally maintained with an emphasis on personalized service and high attention to detail. With our property management soultions, you can rent your home worry free, giving you the peace of mind to focus on what is most important to you.
Also, if you are searching for a home in the Savannah area of Georgia, Carco Properties LLC offers a wide selection of quality housing options throughout greater Savannah and surrounding Counties. As a tenant at one of our properties, our management team will provide you with unmatched assurance as you are able to rest easy at your new home, confident that we have provided you with a safe and comfortable dwelling. Contact us today to find the perfect property, or please feel free to view our featured properties right now on our website.